Simple Solution Hair Lift Gloves
£9.99
CODE: DC2450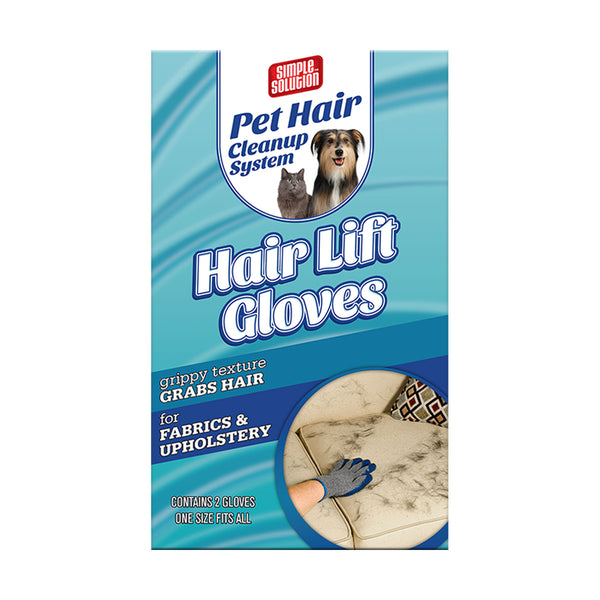 Simple Solution Hair Lift Gloves
£9.99
CODE: DC2450
---
The Simple Solution Hair Lift Gloves are an excellent method of removing hair and fur from fabrics and upholstery.
Each glove has a unique surface texture that aids in the removal of pet hair from difficult surfaces such as textiles, carpets, draperies, and mattresses. They're so simple to use: just wipe the surface as much as desired in a downward motion and the pet fur will ball up on the surface.
Gloves can be machine washed for repeat use on a cold setting, but not in the tumble dryer. Air drying is the only option.
There are two gloves in the package, and they come in one size.