Pampeano Leather Dog Collar - Plain Brown Leather **Seconds**
£19.99 £34.99
CODE: DC1199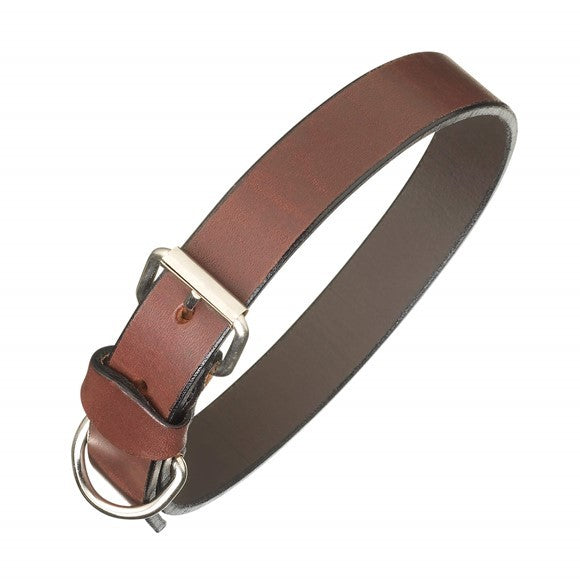 Pampeano Leather Dog Collar - Plain Brown Leather **Seconds**
£19.99 £34.99
CODE: DC1199
---
Some dogs don't like a lot of fuss, so if this is the case for you and you want to avoid the brightly coloured stitching of the polo pampa dog collars but don't want to have to compromise on the quality then this is the leather dog collar for you. Made from the same perfect, A-grade Argentinian leather as our polo belts and polo dog collars, this is a dog collar which has been made to last. 
The quality is what captures the attention in this leather dog collar. With a simple and chic design, embellishment is not needed. Tough chrome hardware is used which has been machine sewn on to ensure the product is secure and your dog is safe. There may be some variation in sizing due to the collars being hand made.
Hand-stitched
Supple but tough leather
Rich quality collar
6 size options
 These collars are marked as seconds, due to being ex-display. Some may have small marks or scratches.