Knock-down Pet House
£53.99
CODE: DCR02302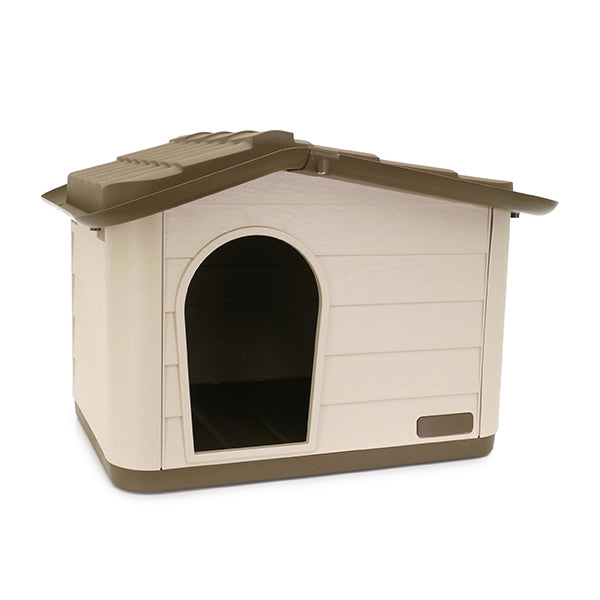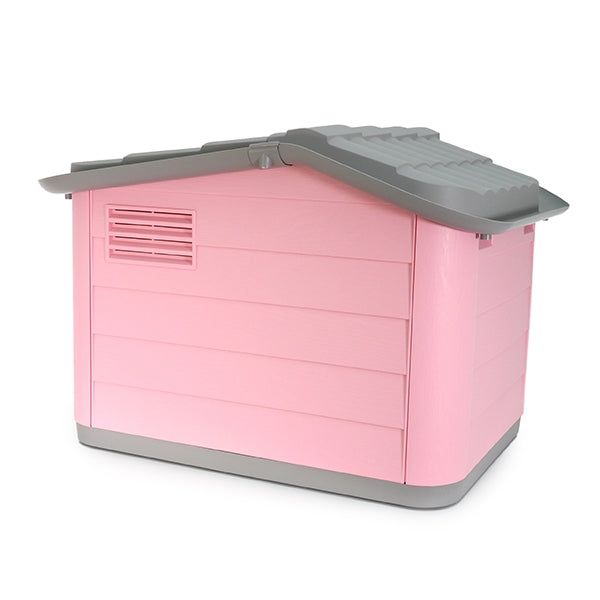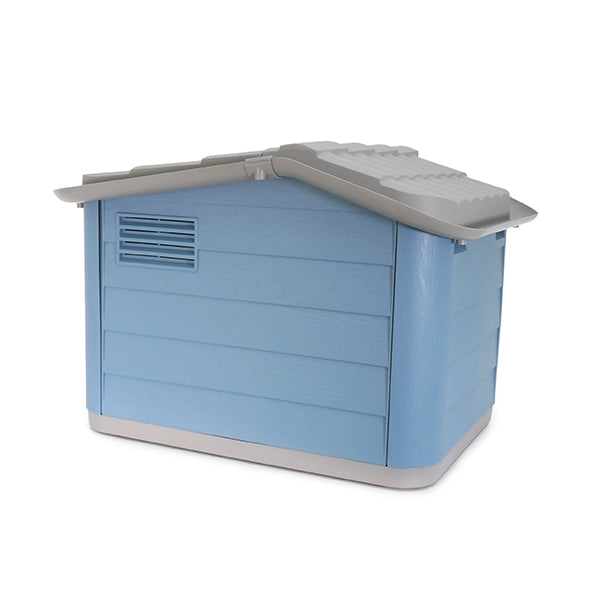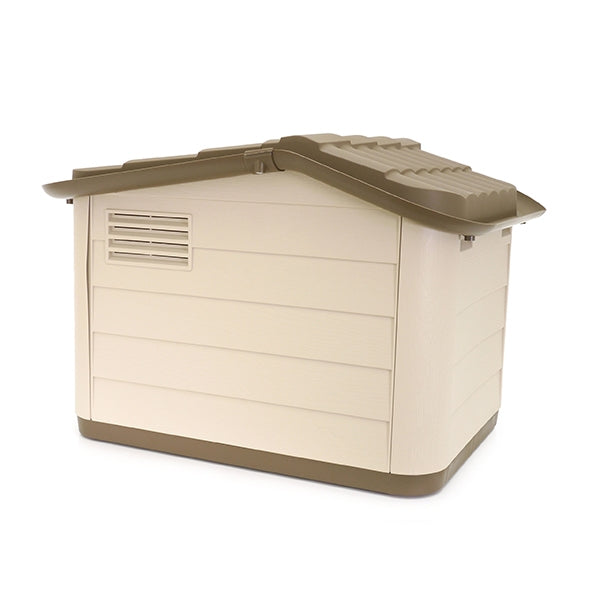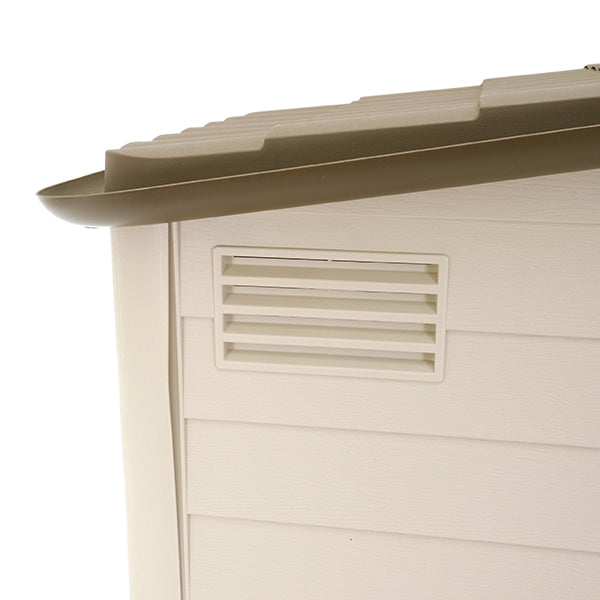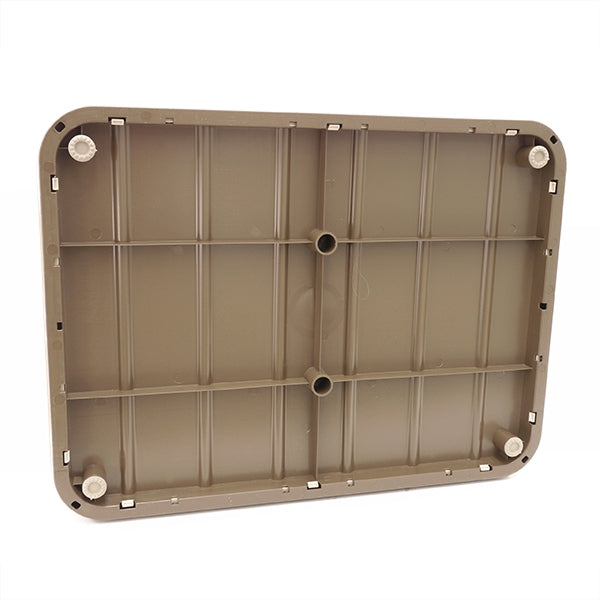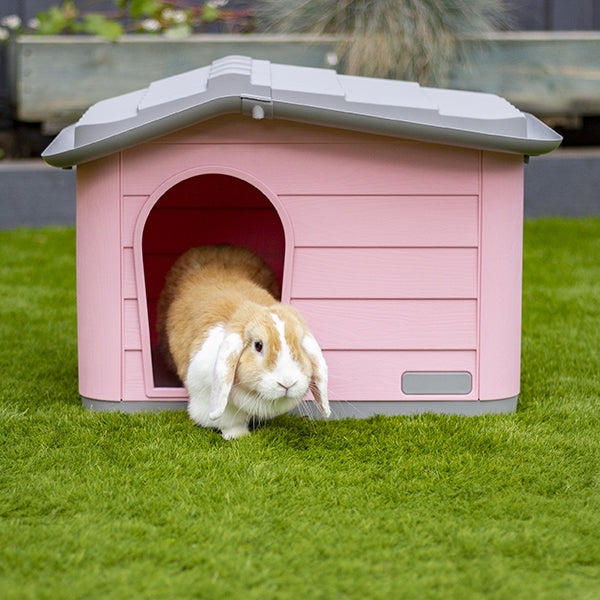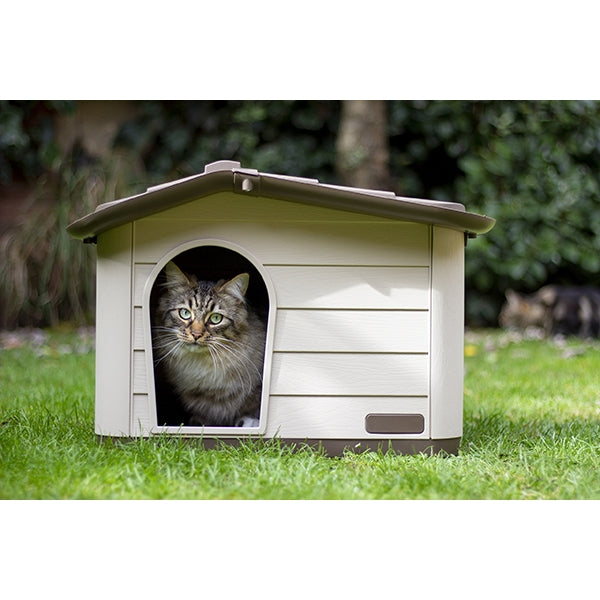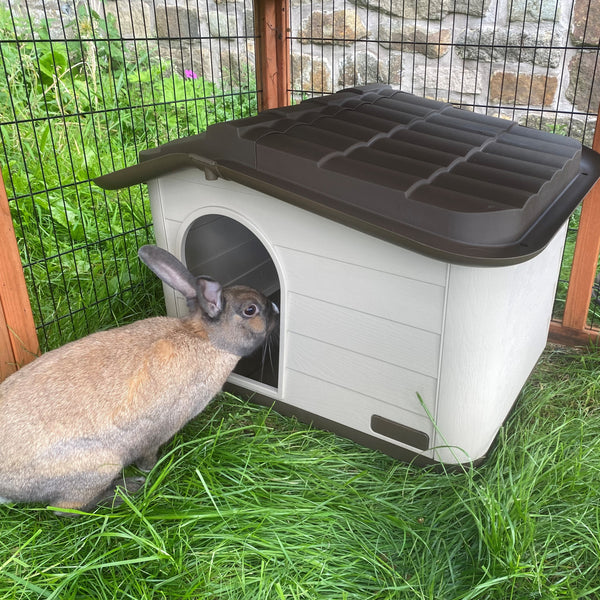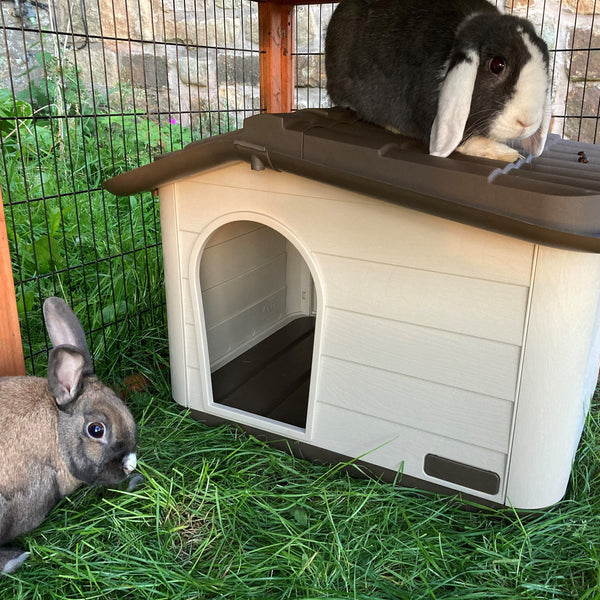 Knock-down Pet House
£53.99
CODE: DCR02302
---
Outdoor Cat, Dog and Rabbit Kennel House and Shelter.
This plastic house (made from post-industrial recycled plastic) is ideal for giving smaller dogs, cats and even pets like rabbits and Guinea pigs a place to shelter, rest and call their own. It's easy self-assembly and can be dismantled for easier storage, if required.
Provides protection from wind, rain and sun. Roof/lid can be unclipped for easier cleaning. With integral vent to rear.
Made in Italy.
Assembled maximum external dimensions: 59 x 51 x 41cm.
Internal maximum dimensions: 51 x 38 x 37cm.
Door opening 14cm to 16cm x 25cm high.
Available in 3 colours: pink, blue and brown
Will require assembly. 
Our resident rabbits Rupert and Bugs loved inspecting and testing out their new Knock-down Pet House! Bugs decided his best vantage point was sitting on the roof!