Horse First - Cuppra
£14.49
CODE: DCHF035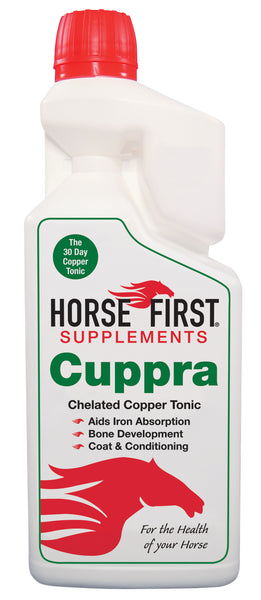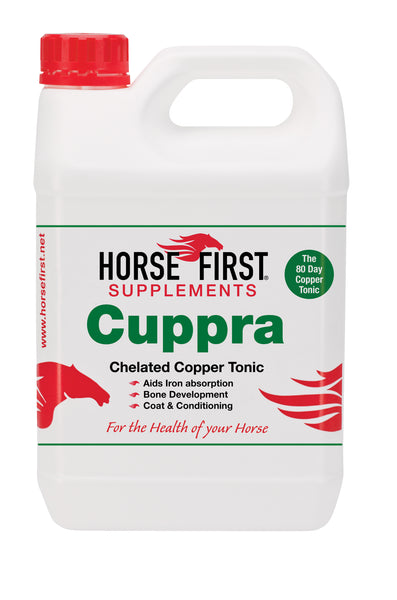 Horse First - Cuppra
£14.49
CODE: DCHF035
---
Cuppra is the ultimate copper top-up with a multitude of health benefits. It has a high copper availability for coat and conditioning.

Give a course of Cuppra if you notice your horse is lacking stamina or if its coat is not looking as healthy as it should


WHY CHOOSE CUPPRA?
Copper is:
Vital for the absorption of iron.
Essential for broodmares during pregnancy.
Extremely important for enzymes involved in the development of connective tissues such as cartilage, tendons and ligaments.
One of the most important minerals required for healthy hoof growth.
A shortage will lead to abnormal bone development and brittle bones.

FEEDING
Add 30ml to feed daily.
Can also be added to drinking water of horses on grass.
Copper should be fed for no longer than a thirty day period at any given time.
Warning: Copper can be toxic to sheep.