Hide 'n' Treat Forage Tray
£12.99
CODE: DCR19712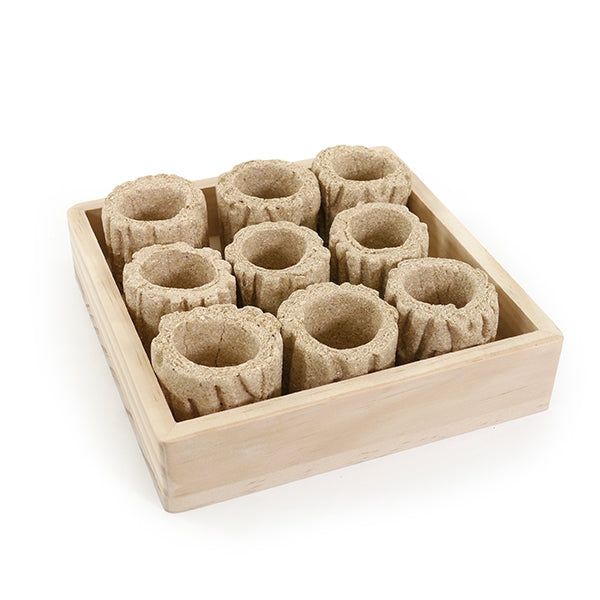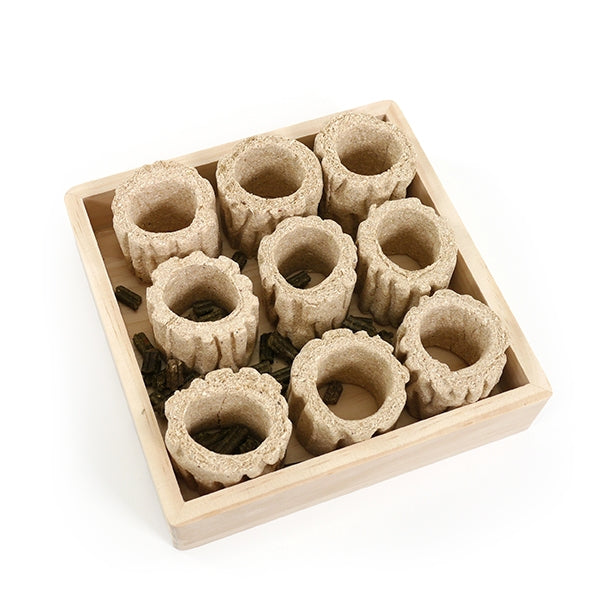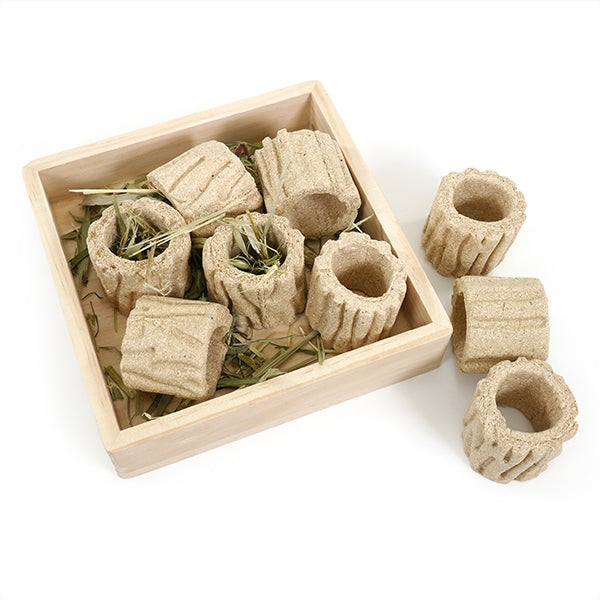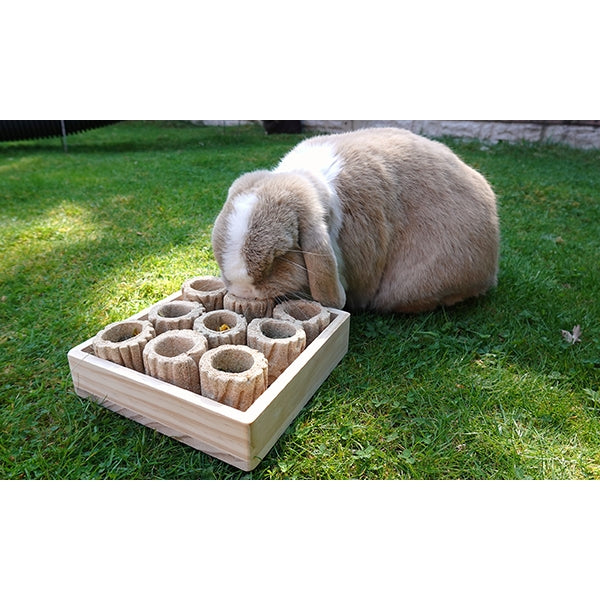 Hide 'n' Treat Forage Tray
£12.99
CODE: DCR19712
---
Designed to encourage foraging and slower feeding; plus, provide pets with a stimulating challenge. Simply place the pet's dried food, a few of their favourite treats or pieces of fruit or vegetables in and around the logs.
The edible logs are made from wood fibres mixed with vegetable based ingredients. They're as hard as solid wood, without the risk of splintering, so help to wear down teeth as they're gnawed.
Add or remove logs, or tip some over, to vary the degree of challenge and to match the pet's size and abilities. Ideal for rabbits, Guinea pigs and other rodents, as well as most small to medium sized parrots such as conures and Amazons. The FSC wooden tray is 18cm x 18cm.