Epi-Soothe Shampoo
£21.99
CODE: DC2824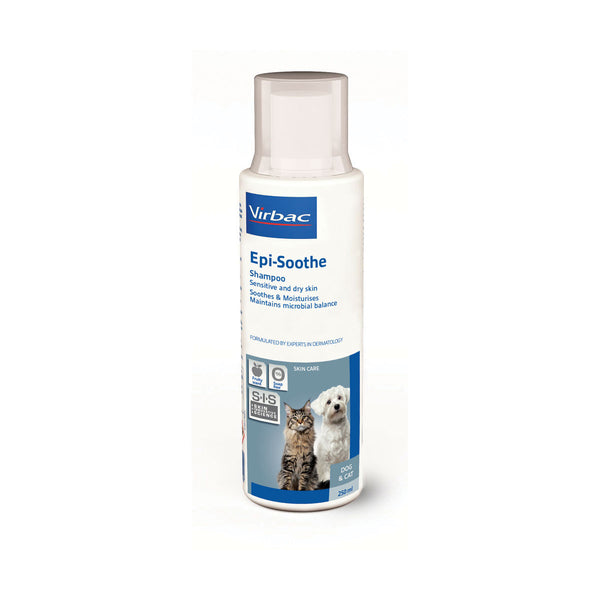 Epi-Soothe Shampoo
£21.99
CODE: DC2824
---
If you have a dog, then you know how much they mean to us. They're our best friends and we want them to be happy and healthy. That's why you should try the Epi-Soothe shampoo if your dog itches a lot. This soap-free shampoo contains oatmeal. Oatmeal is a natural moisturiser that can help relieve itching.
We all love our pets, but sometimes they get itchy, especially during the summer months when fleas are more common. But with Epi-Soothe shampoo, you don't need to worry about giving them chemicals anymore because this product is free of any harsh ingredients.
Use this shampoo to moisturise and help your pet become scratch-free.