Absorbine Embrocation Liquid
£16.50
CODE: 30478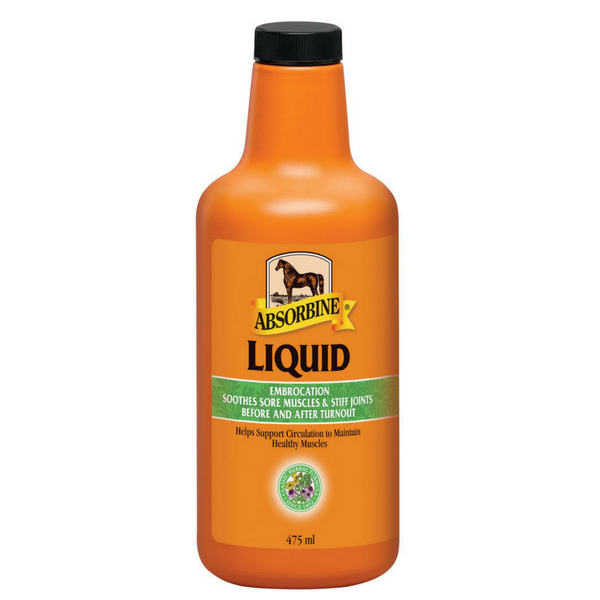 Absorbine Embrocation Liquid
£16.50
CODE: 30478
---
With a perfect blend of natural herbs and oils, this embrocation liquid is ideal for active and competing horses. The formula contains a soothing mix of calendula, echinacea and wormwood herbs, all of which are proven to provide temporary relief from soreness and aches in your horses muscles, joints and tendons. This enables your horse to comfortably run and exercise with ease, whether it be for competitions or for leisurely rides out. Additionally, this relaxing formula is ideal for older horses living with equine arthritis as it helps to bring comfort and pain relief for sore joints.
Contains natural herbs and oils.
Soothing mix for pain relief.
Temporary relief for muscles, joints and tendons.
Ideal for horses with arthritis.
475ml container.