Crufts Travel Water Bottle
£5.99
CODE: DC339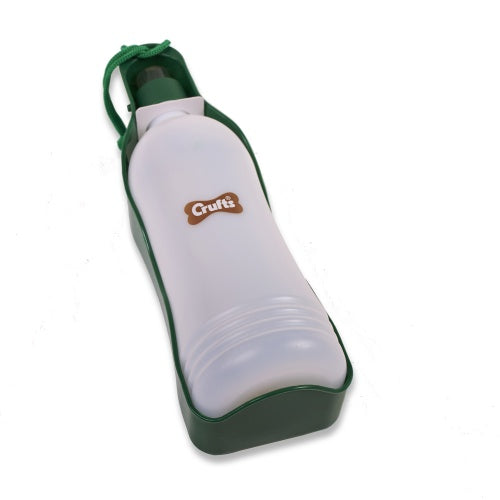 Crufts Travel Water Bottle
£5.99
CODE: DC339
This product is no longer stocked, see below for alternatives.
This product is no longer stocked.
---
Make sure your pet stays hydrated when you're out and about, with the help of this travel water bottle from Crufts! Better suited to trips out and walks than a regular dog bowl, the travel water bottle features a unique design which enables your pup to drink from without spilling any water - perfect for use in a car. The bottle comes with an attached water holder, which the bottle folds into and which can fasten easily on to bag straps for easy transportation. Additionally, the holder serves as a drinking tray for your dog, so you can simply pour the water from the 750ml capacity bottle into the holder to keep your pup hydrated! The dark green and white design of the water bottle adds a splash of style to this product, whilst the practicality makes it easy and safe to use.
Lightweight and easily transportable.
750ml capacity.
Comes with a water holder attached.
Leak resistant.
Crufts branded