Crufts Soft Grip Grooming Comb
£4.99
CODE: DC308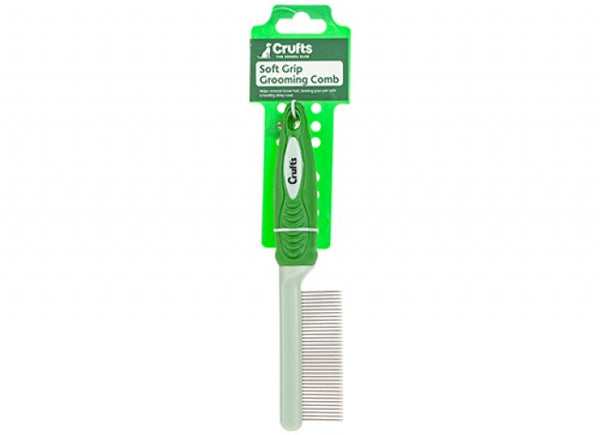 Crufts Soft Grip Grooming Comb
£4.99
CODE: DC308
---
If your pet needs daily brushing and detangling, this comb offers quick and easy loose hair removal from short, medium and long coats on dogs, cats, rabbits and even long-haired guinea pigs.
The gentle stainless-steel pins help to remove tangles, loose fur and even any caught-up debris from your pet.
The handle is designed to offer a secure and comfortable grip for maximum control during grooming. With regular use, shedding can be significantly reduced and leave your pet with a healthy and shiny coat.
For luxurious, no-fuss grooming that your pet will love.
Available in the Crufts green colour with branded logo on the handle.