Crufts Flea Comb
£3.20
CODE: DC307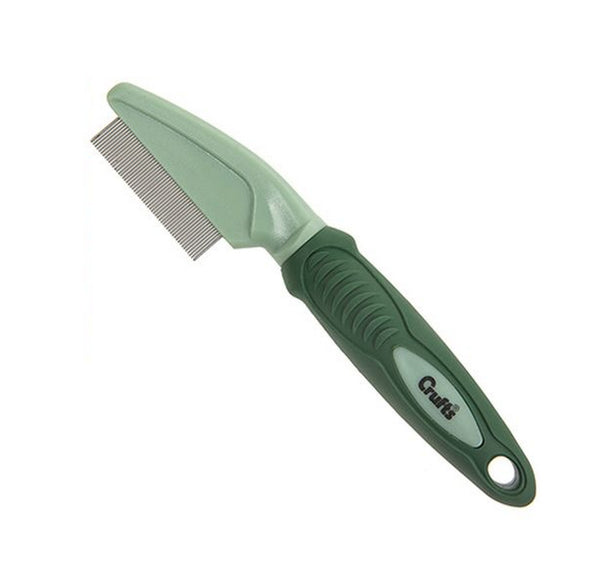 Crufts Flea Comb
£3.20
CODE: DC307
---
Keep your dog's coat glossy and healthy with this dog grooming essential
This Crufts comb is specifically designed to remove dander, fleas & flea eggs. Ditch those chemical flea control products & get to combing! Designed to work with any type of pet hair, this handy flea comb penetrates fur to quickly & safely extract hiding fleas & flea eggs.
Closely set stainless steel teeth trap fleas efficiently, while the soft grip handle offers maximum control and comfort for the groomer.
We recommend that you use regularly to prevent further flea infestations and maintain your dog's healthy coat.
Make sure that your dog looks their best, flea free and with a healthy shiny coat.