Crufts Bone Shaped Treats Toy
£10.21
CODE: 22000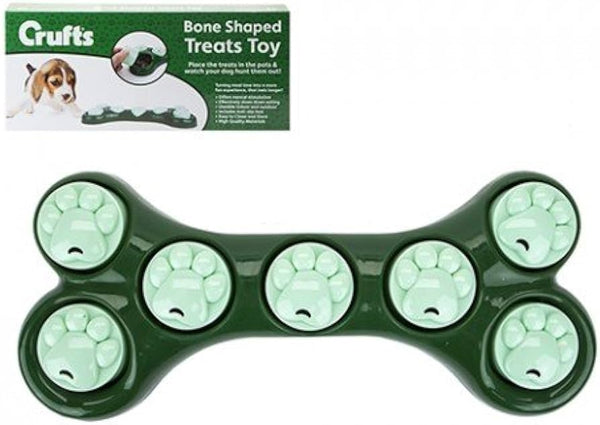 Crufts Bone Shaped Treats Toy
£10.21
CODE: 22000
---
Offers mental stimulation
Effectively slows down eating
Useable indoor & outdoor
Includes Anti-Slip feet
Easy to clean and store
This Crufts Bone Shaped Treats Toy is the perfect way to make mealtimes fun for your dog!
Simply place your chosen treats in one of the pots, and watch your dog try to hunt them out as they sniff out each one!
This in turn effectively slows down eating, keeping your dog's appetite at a normal level.

Featuring high quality materials from a trusted manufacturer, why not give your dog a fun-filled mealtime today