Companion Wound Cream
£9.49
CODE: 30886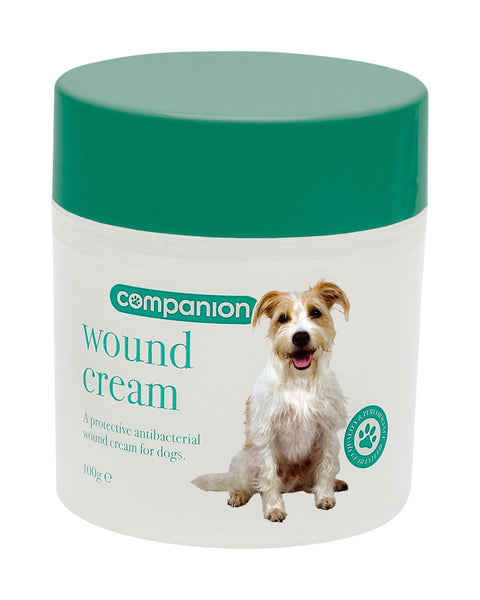 Companion Wound Cream
£9.49
CODE: 30886
---
A protective antibacterial wound cream for dogs, the formula combines the antibacterial and soothing benefits of zinc oxide and tea tree oil to soothe and protect. With all natural ingredients, the wound cream helps to provide a natural barrier to bacterial invasion allowing optimum natural healing, and a minimised risk of infection. The 100g container is ideal to take out on the go with you, whilst containing enough wound cream to last longer.
Protective and antibacterial.

Soothing zinc oxide and tea tree oil.

Provides a natural barrier to bacteria.

Optimum natural healing.

100g container.