Catnip Sprinkles 25g
£3.99
CODE: DC158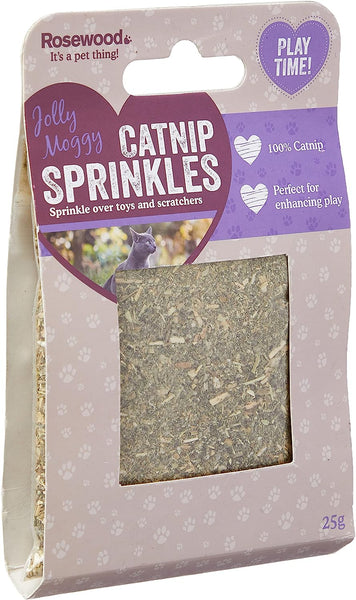 Catnip Sprinkles 25g
£3.99
CODE: DC158
---
Catnip Sprinkles Features:
Catnip gives off an irresistible aroma which gives cats a feel-good feeling - enhancing play, chase and cheek rubs. This resealable pouch is ideal for numerous sprinkles over the cats toys and scratchers, bringing out their fun feline side!
Reward your cats with the irresistible aroma of catnip
Zip seal bag to prevent the catnip going off
 Hide in toys and scratchers to release the smell!