Barrier Instant Avocado Coat Conditioner
£11.99
CODE: DC2690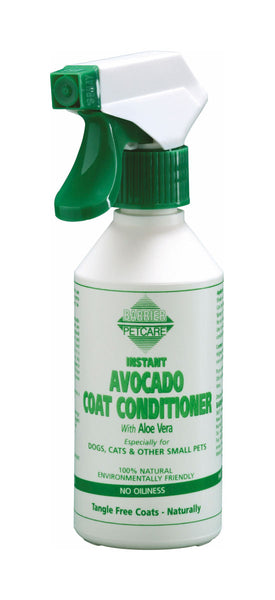 Barrier Instant Avocado Coat Conditioner
£11.99
CODE: DC2690
---
Are you looking for a new coat conditioner for your dog?
Barrier Instant Avocado Coat Conditioner contains some of the most effective natural ingredients to deep condition fur and skin, without leaving an oily residue.
The formulation of this conditioner contains 100% natural ingredients that are kind to your dog, you and the environment. The highest quality Avocado Oil and Pure Aloe Vera are included and, when combined, are reputed to be the most effective natural ingredients in conditioning dogs' coats.
This conditioner will leave your dog's fur feeling soft, smooth, shiny and manageable. And, because it's so gentle, it makes grooming even easier. Your dog will thank you later!