Bamboo Groom Flea Comb
£16.99
CODE: DC2651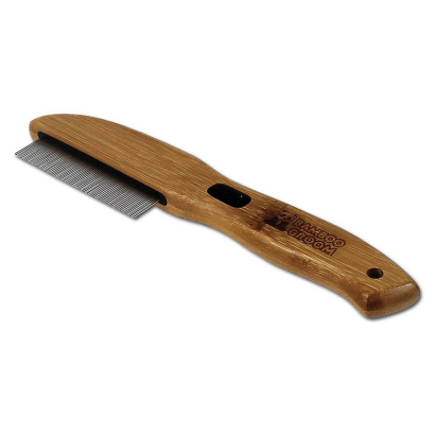 Bamboo Groom Flea Comb
£16.99
CODE: DC2651
---
The Bamboo Groom Flea Comb is particularly good with longer dog coats.
This pin comb has 41 rounded pins that are 2.5 cm (1 inch) long. They help to gently and easily untangle long, curly, or rough fur. They will also remove dirt, debris, and loose hair from your dog's coat.
This Bamboo Groom Flea Comb is made of sturdy bamboo and comes in one size. It has two rubber thumb supports and an ergonomic grip.
Bamboo is a plentiful, renewable natural resource with several outstanding characteristics that make it ideal for grooming equipment.
Dimensions
5 x 21 cm (2 x 8 inches)