Animology White Wash Shampoo
£6.99
CODE: DC2628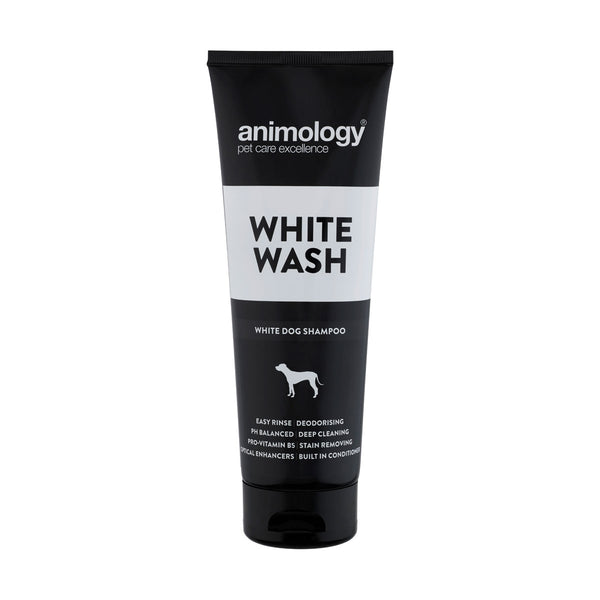 Animology White Wash Shampoo
£6.99
CODE: DC2628
---
The Animology White Wash dog shampoo is designed to work with all forms of white dog hair. 
This shampoo has been designed to give stunning white effects. It has a mild, yet effective cleaning action, that removes dirt, odours, and yellow staining without jeopardizing the coat's natural oils.
Animology White Wash dog shampoo includes Easy Rinse, which cuts down on washing time while also maintaining the healthy and strong condition of your dog's coat. The shampoo is also scented with a mild fragrance that ensures all clean dogs smell wonderful.