Animology Mucky Pup No Rinse Shampoo
£6.99
CODE: DC2522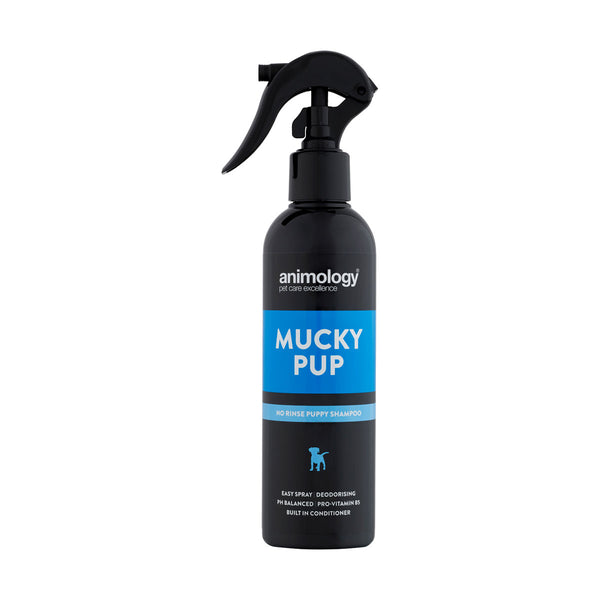 Animology Mucky Pup No Rinse Shampoo
£6.99
CODE: DC2522
---
Washing your dog with Animology Mucky Pup shampoo will loosen and disintegrates dirt, making it simpler to brush out while targeting the source of odour without using harsh chemicals.
The Animology Mucky Pup spray has conditioners and pro-vitamin B5 built into it, which aid in the health, strength, and condition of your dog's coat. It also contains a 'baby' talc scent that ensures that all pups and dogs look, feel, and smell great.
Animology Mucky Pup shampoo is designed for puppies aged 6 weeks old and up. It may also be used as a regular rinse shampoo to keep your dogs and pups fresh and clean.