Animology Flea & Tick Shampoo
£6.99
CODE: DC2514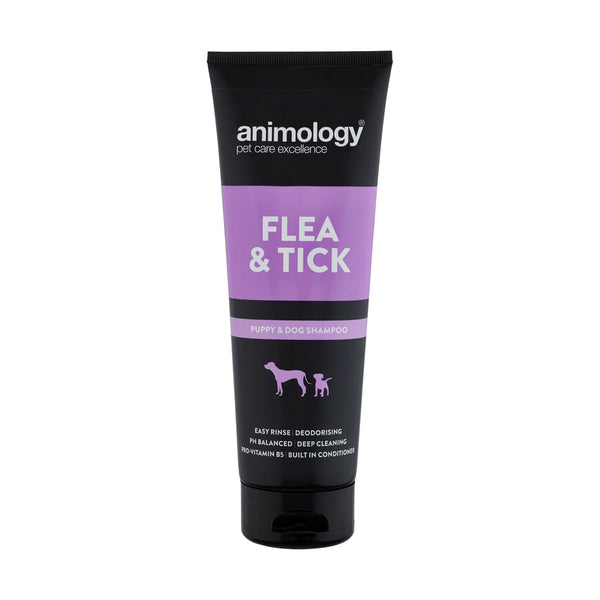 Animology Flea & Tick Shampoo
£6.99
CODE: DC2514
---
The high-quality, pH balanced nature of Animology Flea & Tick dog shampoo makes it ideal for washing fleas and ticks away from your dog's coat.
This shampoo has a mild yet effective cleaning action that removes dirt, odours and insects without removing the coat's oils. 
This shampoo, like all Animology products, has the Animology Easy Rinse technology. It also includes conditioners and pro-vitamin B5 for better coat health, strength, and conditioning. 
The aroma of Animology Flea & Tick is medicated, ensuring that all clean puppies and dogs feel and smell great.