Animology Dirty Dawg No Rinse Shampoo
£6.99
CODE: DC2511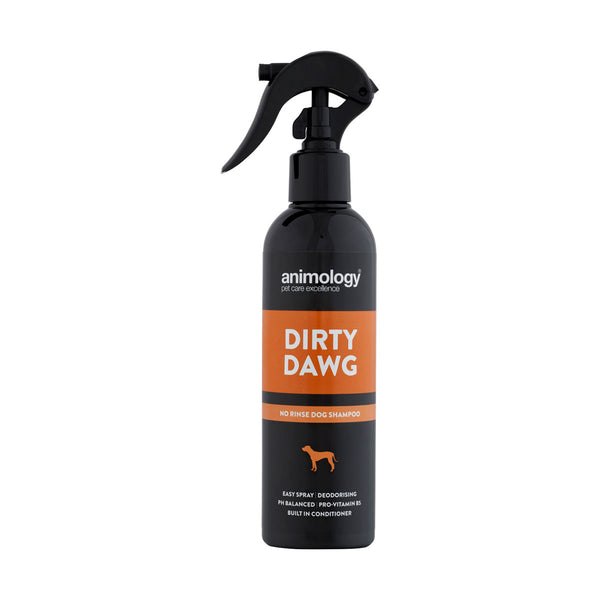 Animology Dirty Dawg No Rinse Shampoo
£6.99
CODE: DC2511
---
The Animology Dirty Dawg shampoo is a no-rinse shampoo that was created to keep dogs' coats clean and smelling fresh. 
This shampoo has a mild cleansing action that removes and breaks down dirt, making it easier to clean out filth while also targeting the source of odour without removing the natural oils from the coat.
The Animology Dirty Dawg product contains conditioners and pro-vitamin B5, which aids in the health, strength, and development of a dogs' coat.