Animology Clean Sheets
£9.99
CODE: DC2505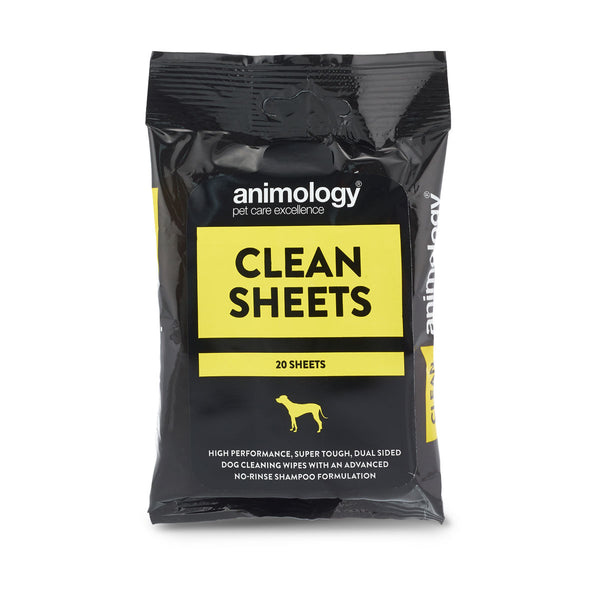 Animology Clean Sheets
£9.99
CODE: DC2505
---
The Animology Clean Sheets are unlike any others on the market. These wipes have one rough side with microfibers to help agitate and remove loose hair and dirt, and a smooth side to help wipe it away.
The no-rinse shampoo in these dog wipes ensures that your pet's coat smells fresh and clean after washing.
The Animology Clean Sheets will also assist to clean, deodorise, and preserve your dog's coat.