Wahl Tea Tree Shampoo
£7.99
CODE: DCB1981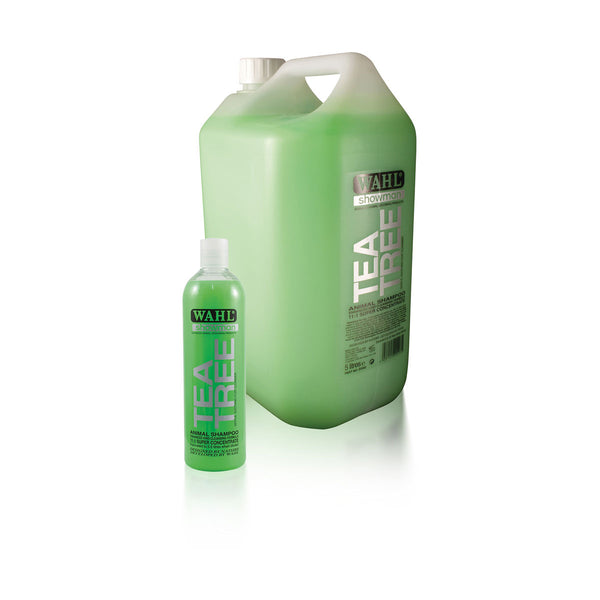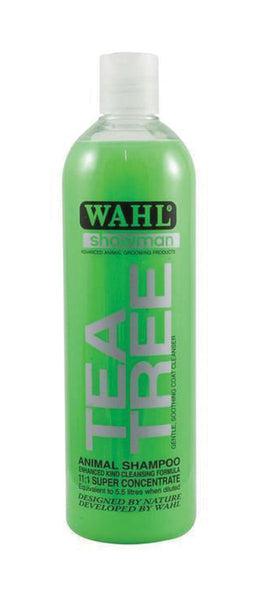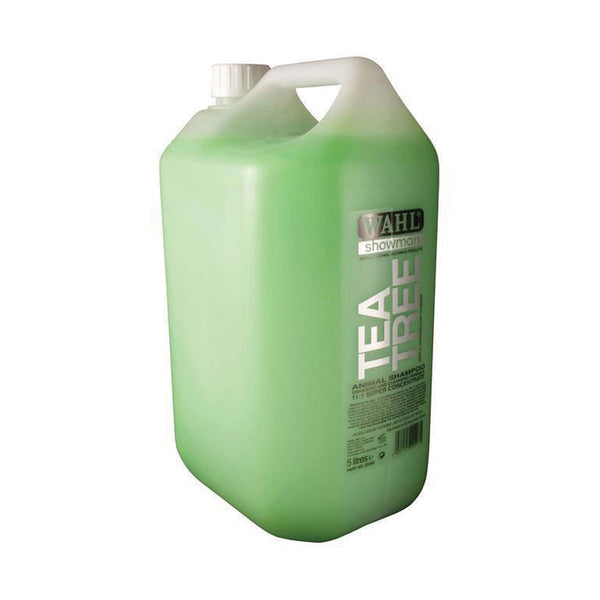 Wahl Tea Tree Shampoo
£7.99
CODE: DCB1981
---
The Wahl Tea Tree Shampoo is designed to soothe the skin whilst thoroughly cleansing. It will remove dirt, grease and odours, leaving the coat fresh and healthy. The perfectly balanced formula, including tea tree oil, coconut oil, wheat-germ oil and peppermint oil, is designed to gently comfort the skin as it cleans and de-greases the coat. For many years, tea tree has been widely used for its soothing, cooling and anti-bacterial properties. This skin calming concentrate actively removes dirt, grease, stains and odours, rejuvenating the hair as it cleans..
500ml or 5 litre
High concentrate professional formula 15:1 = 7.5 litres diluted

Concentrated shampoo. Dilute before usage. Mixing ratio 32:1

No sticky or waxy residue

Suitable for all coat types for animals including dogs, horses, cattle, goats, llama, alpaca, rabbits, ferrets.