Stubbs Dressage Markers - Tread in
£94.99
CODE: 4436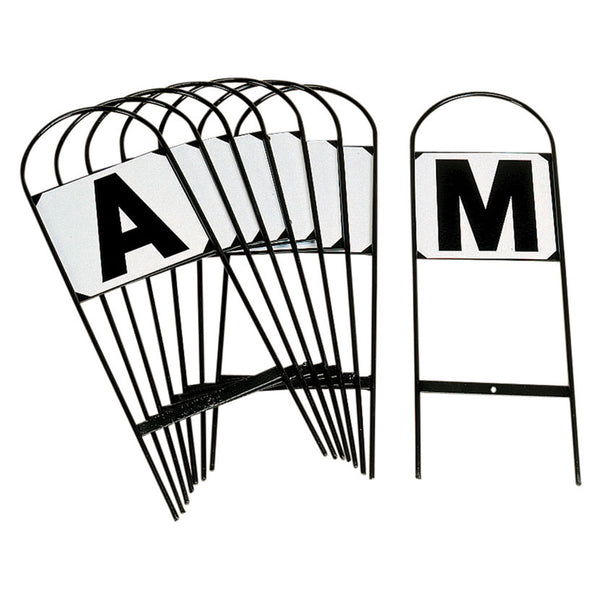 Stubbs Dressage Markers - Tread in
£94.99
CODE: 4436
---
The original Stubbs 'Tread in' dressage markers. With strong steelwork to resist bending and coated to protect it from the elements. The tread in design makes them easy to move and set up either on an arena surface or grass.
Full set of markers for a 20x40 arena set up. Letters: AKEHCMBF.
Height when inserted: 1 ft 10 inches.