Hy Equestrian Running Martingale
£16.99
CODE: DCB1575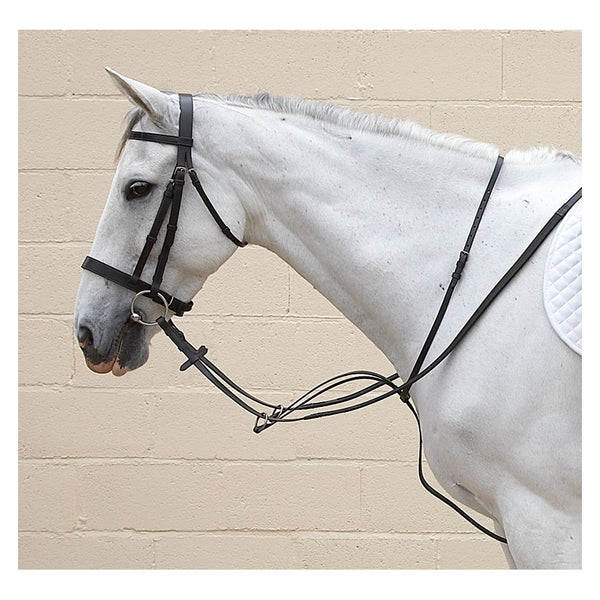 Hy Equestrian Running Martingale
£16.99
CODE: DCB1575
---
This fully adjustable running martingale features stainless steel buckles and fittings to ensure durability and style. As it is a running martingale, it can provide more freedom for your horse as you can easily and efficiently release pressure as soon as the desired result is achieved. Additionally, this martingale is ideal for the event that if your horse trips on landing after a fence, you can loosen the reins with ease and enable your horse to have full use of their head and neck. The running martingale also provides extra control by encouraging your horse to lower its head.
Fully adjustable.

Stainless steel buckles and fittings.

Durable and stylish.

Provides freedom for your horse.

Encourages your horse to lower its head.