Effol Horse Ice-Pack
£5.15
CODE: DC800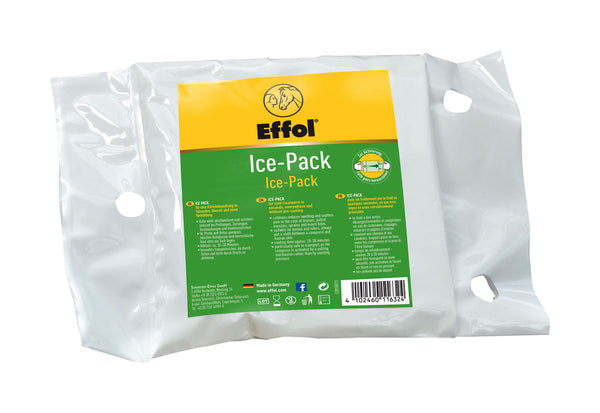 Effol Horse Ice-Pack
£5.15
CODE: DC800
---
This handy ice pack is ideal for cooling down and relieving pain in muscles and tendons. The construction of the pack is activated by pulling it, rather than by applying pressure, which makes it safer to transport and use on the go whenever it is needed. With a speedy cooling sensation, the ice is contained in a practical and secure pack which can be placed on the affected area of your horse's body to bring instant numbing and pain relief. The swift and rapid application is ideal to be used in the case of accidents or excess strain on tendons and ligaments, in addition to prophylactic measures after competitions and endurance riders. Additionally, the ice pack can be used on other active animals like dogs to create comfort and pain relief.
Cools and relieves muscles of pain.
Activated by a pulling mechanism.
Cooling time approximately 20 - 30 minutes.
Can be used for injuries or for tiredness.
Ideal for horses after competitions.