Horse First - Keep Me Sound
£27.49
CODE: DCHF017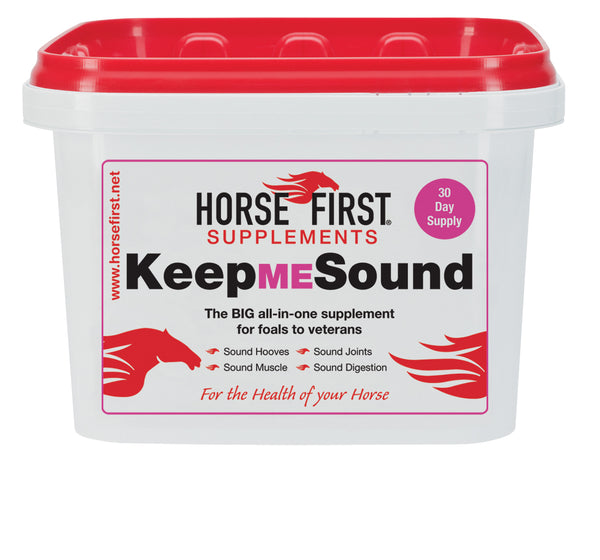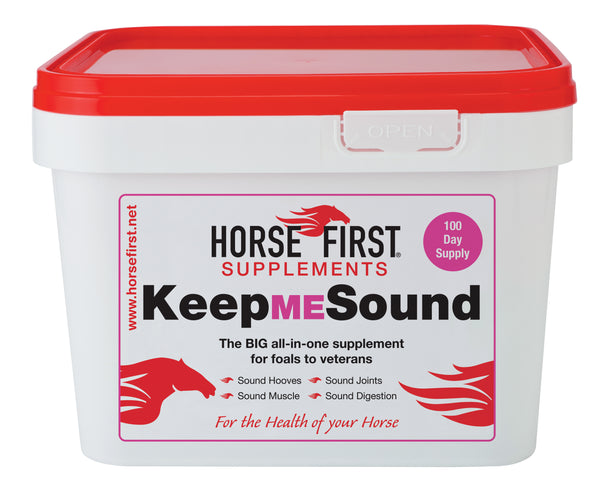 Horse First - Keep Me Sound
£27.49
CODE: DCHF017
---
KeepMESound nurtures and cares for joints, hooves, coat, skin and assists the digestive system, giving all round help and support in a scoop. This maintenance supplement is an essential addition for optimum health.
Supplementing with KeepMESound compliments a well-balanced diet by providing an adequate intake of essential nutrients.

WHY CHOOSE KEEP ME SOUND?
All your horse needs in one scoop.
Watch your horse thrive, you will see, feel and enjoy the difference KeepMESound makes.
For your horse's health and for your peace of mind.

FEEDING
Mix into damp feed:
Horses: Add one 25g scoop to morning and evening feed.
Ponies and Foals: Add one 25g scoop to feed daily.