Crufts Universal Pet Seat Belt
£6.99
CODE: DC317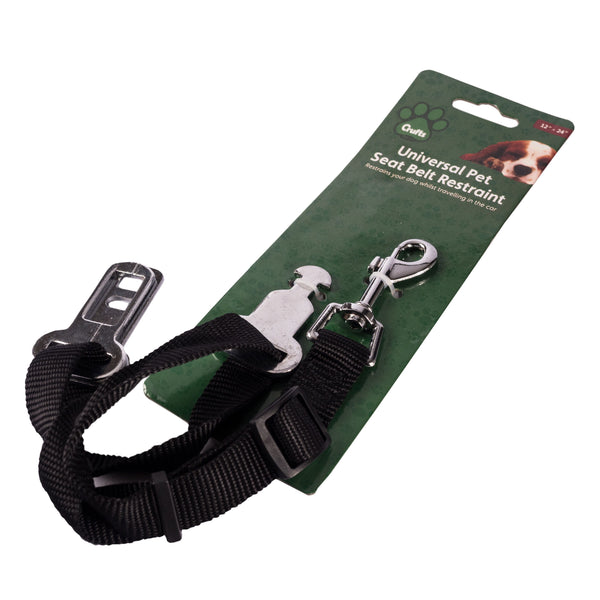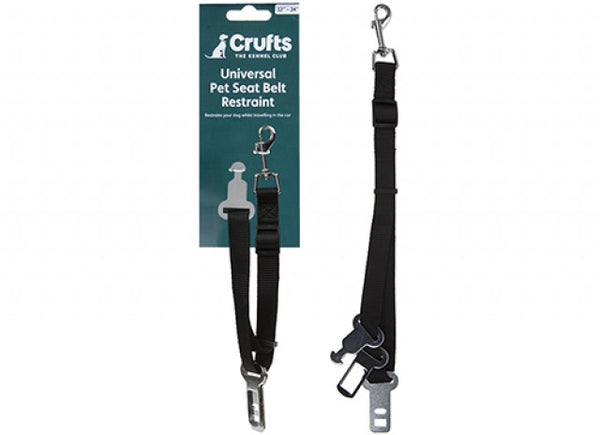 Crufts Universal Pet Seat Belt
£6.99
CODE: DC317
---
If your pet likes to go on long car journeys and family holidays but is a bit of a wanderer, keep them safe with this practical seat belt restraint.
Designed by Crufts, it helps to keep your dog safe and comfortably restrain them in the car while on the move to prevent distraction of the driver or passengers. Simply clip on to your dog's collar or harness and strap in to the seatbelt slots as normal.
The strap is also adjustable form 12" to 24" which can be suitable for most dogs - always make sure it is a comfortable, safe fit and not too tight to cause harm or too loose for them to break free.
The seatbelt adapters fit to most standard vehicle seatbelt slots. This is a simple and practical way to keep your dog under control and safe whilst travelling in the car - great for fidgety or nervous travellers as the straps provide reassurance.