Aqueos Anti-Bacterial Dog Shampoo
£9.49
CODE: DC2629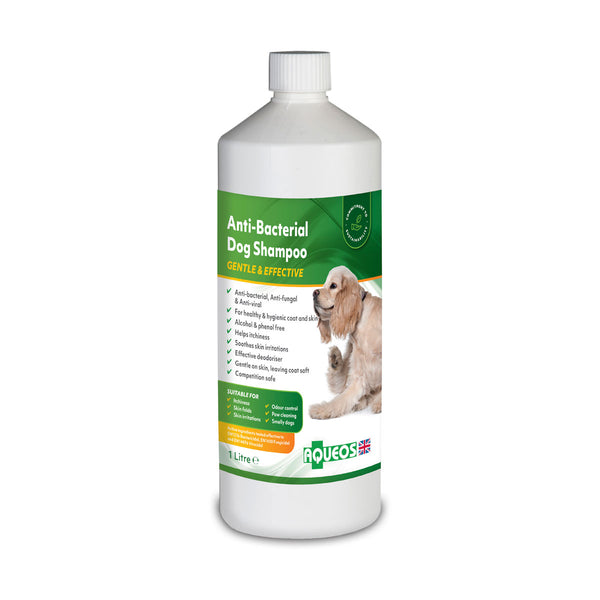 Aqueos Anti-Bacterial Dog Shampoo
£9.49
CODE: DC2629
---
Aqueos Anti Bacterial Dog Shampoo is a specially developed shampoo for all canine breeds, it's not only a strong and fast-acting grooming shampoo for dogs, but it also has a host of health and comfort advantages for your dog's well-being after each washing. 
This shampoo incorporates a unique and complex blend combining a range of strong biocides, effectively cleaning, deodorizing, disinfecting, and soothing the skin and coat.
Aqueos Anti Bacterial Dog Shampoo is suitable for all dogs, including those with skin allergies, or intolerances to specific components.
Available in a choice of two sizes.